Show Snob is dedicated to providing top-notch news, views, and original content about the best TV has to offer for the FanSided Network. This site also serves as a community for like-minded fans to come together to catch up on the latest news and to discuss their passion.
Meet the Team
Currently the Site Expert for Show Snob and a huge fan of all things television, horror, and video games, too! I also enjoy reading and I love escape rooms. There isn't much out there I won't watch at least once!
Wade Wainio is a struggling artist/musician/college graduate/UFO cult leader operating in a humble, vast wasteland called The Upper Peninsula of Michigan. He likes pizza, certain movies and TV shows, and plans to expand his writing career and abilities. His nonsense musical moniker is Grandpa Helicopter. He also DJs occasionally at WMTU 91.9 FM Houghton.
A geek who loves comic books, superheroes and sci-fi. When not dreaming of a one-way trip to Coruscant, Monita is usually staring at a blank page, hoping her articles write themselves.
A writer at heart with a fondness for well-told stories, Louis Skye is always looking for a way to escape the planet, whether through comic books, films, television, books or video games. She always has an eye out for the subversive and champions diversity in media.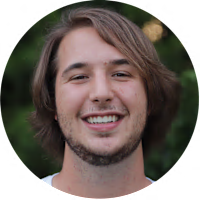 I'm a pretty funny guy that writes for quite a few outlets.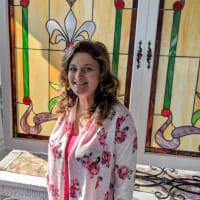 My name is Jennifer, a writer and poet interested in The Walking Dead, Star Wars, Marvel, DC, Disney and some history in between. You may have seen me in several of the TWD100 videos celebrating 100th Episode of The Walking Dead where I discussed several moments and characters from the show. You may have also come across my poetry and poetry books Delightfully Dark: A Collection of Poems and Tales, Eo: Go, walk, ride, sail, pass and travel and Uncharted.Happy reading!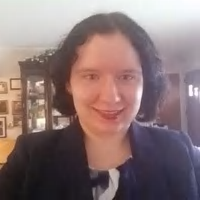 Ann Darcy has always been a fan of storytelling, in all its forms. This love started with books when she was younger and as she got older also included movies and especially TV shows. She is a huge fan of sci-fi and fantasy but is always looking for good shows to watch, of any genre.
Florida born, AZ native. Future optometrist. TV show addict. Avid nerd convention attendee. All wrapped up into the girl known as Reebs.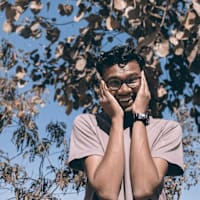 Nerd. Obsessed with TV Shows and Movies and passionate about talking about it. Currently doing a Bachelor's Degree in Journalism and Mass Media.
Write for Us
We aren't called FanSided for nothing. Our network of sports, entertainment and lifestyle sites are powered by fans that want to cover their passions! Whether you are just looking to get your start in online media or you want to contribute to your favorite site as a hobby, FanSided wants to hear from you.
Our work is regularly featured on SI.com and Bleacher Report and many FanSided writers have gone on to work full-time in online media. FanSided hired over ten of its own writers in 2013 and there are currently FanSided alums working at other major media outlets and with professional sports teams.
Whatever your goal, FanSided can help your voice be heard. If you are interested in writing for any of our sites, please be sure to check out our openings page and fill out our application.
About FanSided
The idea of FanSided was born in 2007, when two brothers felt that their favorite team, the Kansas City Chiefs, was being under-covered by the mainstream media. Taking matters into their own hands, they launched Arrowhead Addict, a move that would spawn the creation of FanSided in 2009, a network of over 300+ fan-powered unique sports, entertainment and lifestyle sites dedicated to team-specific, sport-specific, genre-specific, and fanbase-specific coverage.
From sports, movies and TV to lifestyle and tech, FanSided has you covered.
Executive Team
Best co-founded the company in April 2007. He manages the growth of the network from a business and financial standpoint.
Blake joined the company as a partner in 2011, overseeing the network's technology, product, and advertising efforts .
Patrick Allen
VP, Content & Strategy
Patrick is VP, Content and Strategy for the FanSided. He has been with the network since 2009 when he was hired to be the expert at Arrowhead Addict. He currently heads up FanSided's editorial headquarters in Chicago and is proud to be a fan of the world champion Kansas City Chiefs. To ensure his head doesn't get too big, he continues to cheer for his home town Cleveland Browns and Cleveland Indians. The Cleveland Cavaliers winning the NBA Championship was the greatest day of his life. Go Buckeyes.
Advertise/Contact Us
Let's stay in touch. If you'd like to advertise with us, partner with us or have feedback, please fill out our contact form.
Email us: showsnob@fansided.com
Write us: FanSided Inc. - 225 Liberty Street, New York, NY 10281
Disclaimer
This site is strictly for informational and entertainment purposes, and is in no way affiliated with any product, brand, or topic covered on the site. It also claims no rights to the trademarks featured or mentioned on the website.